Meet the leadership team at Maranatha Village, dedicated to helping our residents, volunteers, and employees.
JENNI HALL
Chief Executive Officer
Jenni started at Maranatha Village in January 1994 and has held the positions of payroll, accounts receivable, office manager, financial officer, and COO before becoming the CEO in 2018. She has served on the AGCU Supervisory Committee since 2017. Jenni is married to Jeremie Hall and has one daughter enrolled at MSU.
EMILY COUNTS
Chief Operating Officer
Emily holds nursing degrees from both Cox College of Nursing and Missouri State University. After spending many years in the hospital field, Emily made the transition to long-term care in 2010. Emily has held the positions of MDS Coordinator, Director of Nursing, and Administrator, obtaining her administrator's license in 2016. Emily has a passion for developing, and continually improving, Marantha's programs aimed at quality of care and client satisfaction.
ELIZABETH KAPUSTKA
Financial Officer
Elizabeth started at Maranatha in 2018 with a background in accounting and human resources. She oversees accounts receivable/payable and the overall bookkeeping. As the Financial Officer she also plays a critical role in partnering with the senior leadership team in strategic decision making.
KARIE WILSON
Director of Healthcare Services
Karie started at the Village in January 2014 and held the positions of LPN Charge Nurse and weekend supervisor while continuing her education at Southwest Baptist University. She graduated in 2016 with her RN while she advanced into her role as Assistant Director of Nursing and now to Director of Nursing. She is married to Chad Wilson and has three children.
ANGELA WHITE
Director of Dining
Angela became an employee of Maranatha Village in May 2010 as a cook and advanced into the position of Director of Dining in 2013. Angela has been working in the food industry since age 12, starting with food preparation for a catering company. She moved from Canada to Springfield, Missouri, in 2003. She's been working in senior living facilities since then.
CHARLES BOWSER
Director of Facilities & Capital Projects
Charles has been with the Village since 2006, working in the maintenance department where he most recently filled the role of Assistant Director of Facilities. It has been his pleasure to serve the independent living residents during these years. Charles looks forward to continuing to lead the entire environmental team and meet the needs of the entire Village family.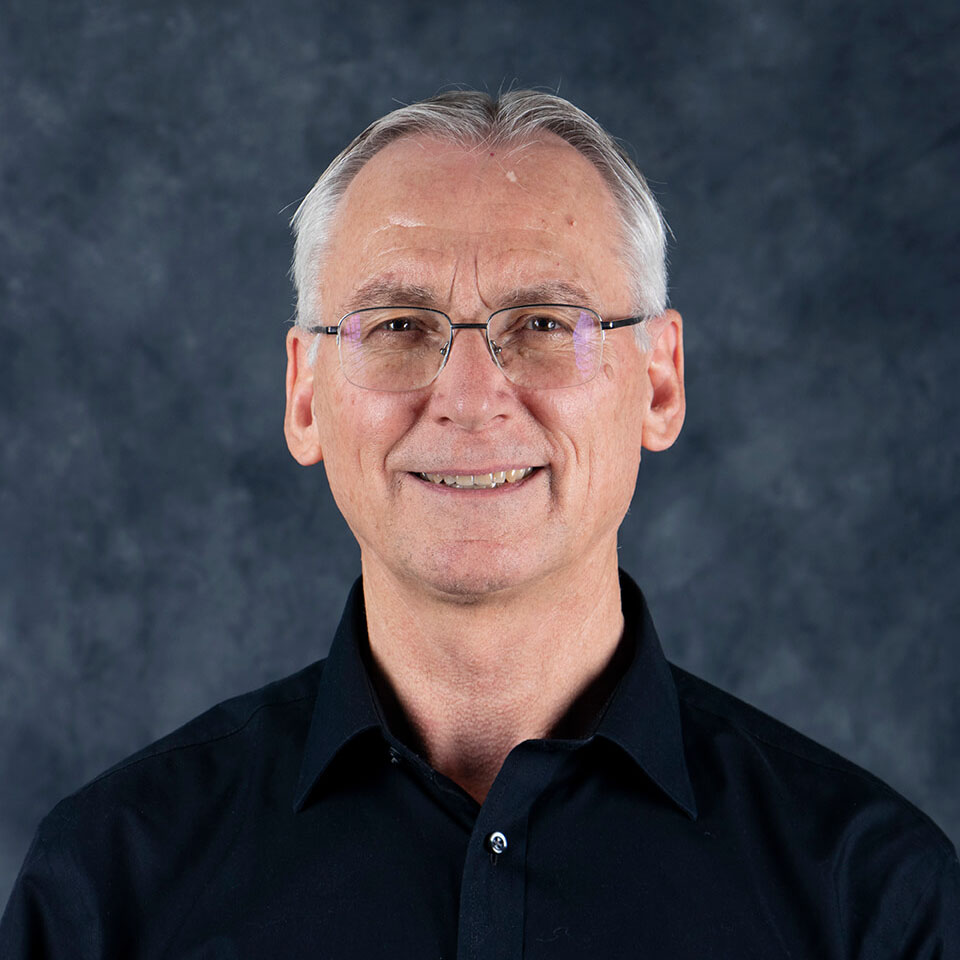 REV. DARRYL PADDOCK
Director of Pastoral Care
Rev. Darryl Paddock has been with Maranatha Village since 1998. He oversees ministry and spiritual needs of the residents in long-term care as well as those living independently at The Village. With a Masters of Divinity Degree (MDIV) and over 17 years of ministry experience in the retirement community setting, Rev. Paddock understands the varied needs of this age group. He strives to provide an environment of spiritual support while encouraging a positive spiritual atmosphere for our denominationally diverse population.
SHERRY GAINES
Director of Independent Living
With a heart of gratitude, Sherry Gaines has spent more than two decades serving generations of retirees. Since 2005, Sherry has served the residents of Maranatha Village in various capacities including directing activities and events. She's currently the property manager for the independent living area of the village.
SCARLETT WOLCOTT
Director of Assisted Living
Scarlett works with our residents of assisted living to see that Maranatha Village meets their daily needs. Scarlett believes that person-centered care is what each and every resident deserves. Scarlett is a certified medication technician (CMT).
KATRICE SWITZER
Director of Resident Services
Katrice lives in Springfield with her husband Brent and daughters Melina and Jillian. She started working in senior living in 1991 as a C.N.A. and graduated from Missouri State in 1998 with a degree in Gerontology. Katrice is happy to be serving at Maranatha as the Director of Resident Services and loves spending time with the residents and coming up with ways to brighten their days as much as possible.
STEPHANIE NEWMAN
Director of Activities
Stephanie joined the Village in 2016 and recently became the Director of Activities. She studied Gerontology, Psychology, and Parks and Recreation at Missouri State University. She is excited to serve the residents in making sure that every day is something to look forward to.